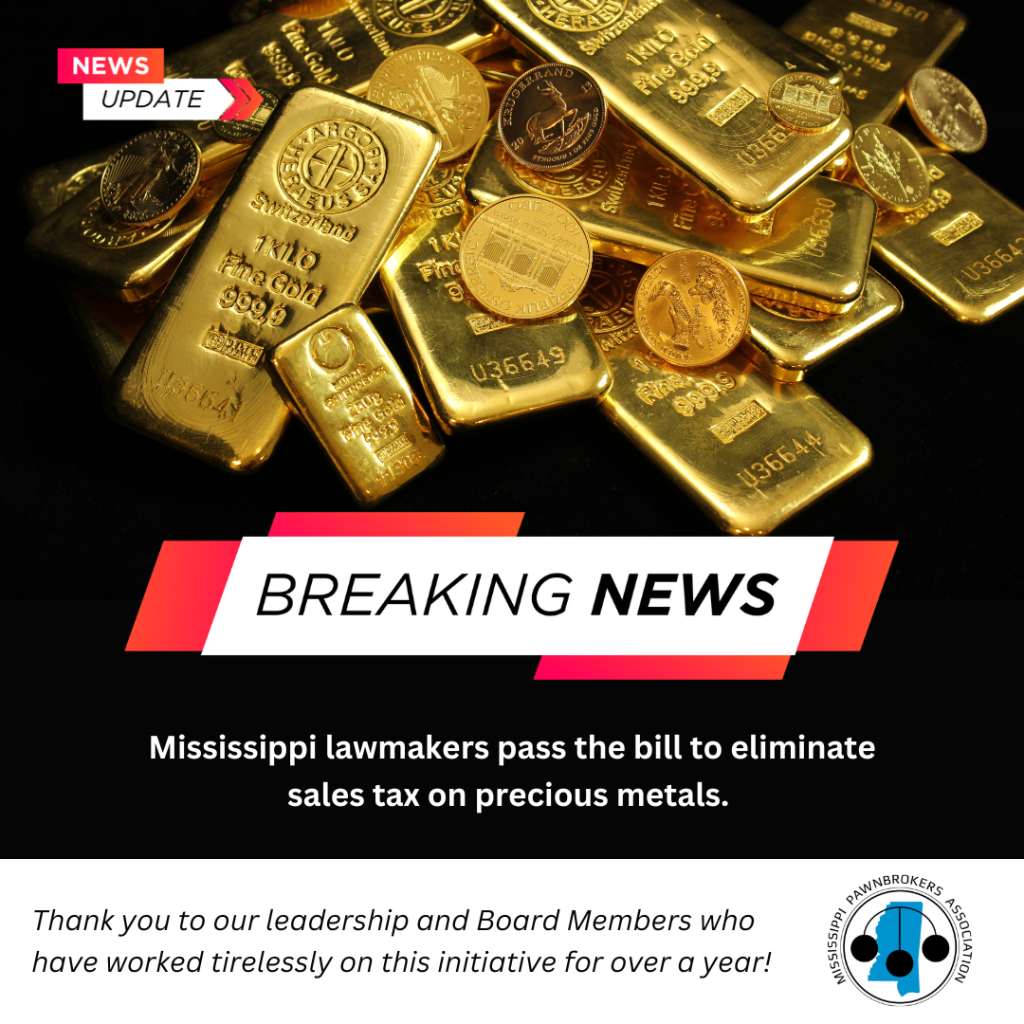 The Mississippi Pawnbrokers Association has been actively leading the charge to make Mississippi one of the top states recognizing gold and silver as important monetary assets. Now, after months of proactive work towards this goal, Mississippi Governor Tate Reeves is expected to sign legislation into law this week, exempting the sale of coins, currency, and bullion from the state sales tax.
"Eliminating Mississippi's tax on precious metals is good for business, it's good for consumers, and it's good for our state," said Nick Fulton, MPA President, "and marks an important step toward currency competition and eliminating the Fed's monopoly on money." 
The Sound Money Defense League is an advocacy group that supports the reinstitution of gold and silver as the nation's currency. The group says that eliminating the sales tax on precious metals would allow Mississippians to insure their savings against the devaluation of the dollar because the tax provides a disincentive for them to hold metals for this purpose. It also says levying a sales tax on precious metals is inappropriate since they're being held for resale or exchange, not consumption. 
"We maintain strong relationships with lawmakers and we are grateful for the opportunity to help them understand that taxing precious metals is harmful not only to businesses, but also to citizens who buy precious metals as a way to protect their wealth against inflation. Inflation harms the poorest among us, including pensioners, Mississippians on fixed incomes, wage earners, savers, and more," Fulton added. "We are grateful for our members who volunteered their time to be a part of this effort and for the legislators who made the right call on this issue."